A shining light for sustainable architecture
ENVELON wins Product Design Award of the Year
Solar-active façades add value to the building by converting sunlight to electricity
Color technology unleashes the potential of aesthetic solar-active architecture
HAMLAR/Germany. On November 24, the ENVELON system has been awarded Product Design of the Year at the highly coveted Architecture MasterPrize 2022, held at the Guggenheim Museum in Bilbao, Spain. ENVELON's technology is redefining building-integrated photovoltaics to help customers move towards carbon neutrality with alternative renewable energies. Unlike traditional solar systems on the roof, ENVELON focuses on architectural building façades, combining the highest standards in aesthetics and performance as demonstrated by architect Peter Kuczia's award-winning designs.
Solar-active façades for contemporary buildings
ENVELON's innovative solar façade system brings architectural design and solar energy together in a durable and application-flexible glass façade, transforming conventional buildings into sustainable power plants.
These high-performance and cost-effective BIPV systems are available in a wide selection of stunning colors that have been successfully applied on large-scale buildings. Reducing technical complexity, ENVELON is built on a simple, modular process, essentially turning the building façade 'ON' with electrifying architectural expression.
"Thanks to the ENVELON System, the facade material – in addition to its conventional technical, protective and aesthetic functions – adds value to the building by converting sunlight to electricity", says Kuczia.
Turnkey solutions for energy-sufficient buildings
ENVELON is driving a vertical energy revolution worldwide. Central to this effort is a flexible, 360-degree approach that includes not only the production in Hamlar, Germany, but also customized project design for the respective locations and turnkey installations. As a result, building owners, architects and planners can count on holistic project management, professional support, and reliable cooperation. To meet the existing standards of architects and builders, ENVELON offers frameless façade panels, from high-quality glass elements, that simplify the installation and maintenance of façades. The concept of supplying individually designed façade kits or turnkey solutions provides high quality and reliable handling from a single source.
Captivating glass façade colors
ENVELON's color technology gives architects and building owners creative freedom to express their unique aesthetic through a broad pallet. An ultra-thin internal glass coating unlocks the potential of colors, producing solar façade panels that shimmer with vibrancy throughout the day and bring buildings to life.

From left: Andrea Steigerwald, Head of Corporate Marketing & Communications of the Gren-zebach Group, Hans-Peter Merklein, CEO of Grenzebach Envelon GmbH, and Peter Kuczia, architect, are pleased about the award.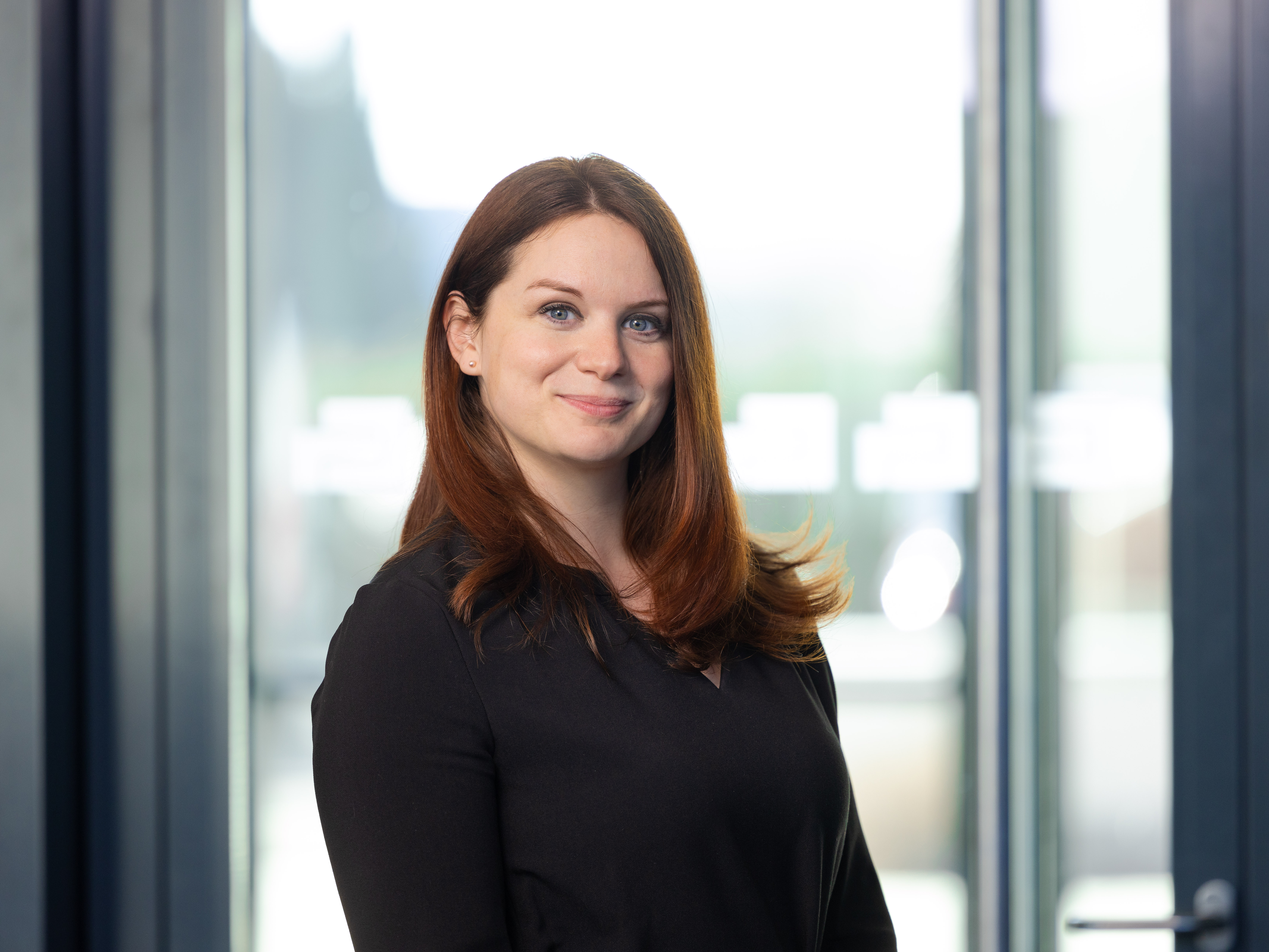 Questions? Contact us!
Andrea Steigerwald
Head of Corporate Marketing & Communication
Similar articles

29.03.2022
Grenzebach Envelon GmbH founded
Press |
29.03.2022
Grenzebach Envelon GmbH founded: power generation and innovative solutions for the energy revolution
Grenzebach founded the Grenzebach Envelon GmbH and entered a new business segment: photovoltaic building envelopes (also known as building-integrated photovoltaics, BIPV).
Meet us

09.02.2023
Grenzebach Envelon GmbH honored at the German Design Awards 2023
News |
09.02.2023
Grenzebach Envelon GmbH honored at the German Design Awards 2023
This year's winners of the German Design Awards have been announced. ENVELON won GOLD for their solar-active façade system.
Meet us